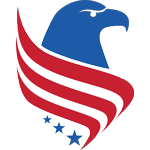 Join us to ADVANCE the Cause of Liberty!
DONATE to the Restore the Repulic!
Signers of The Declaration of Independence from New York
_____________________
The mission of the Constitution Party is to secure the blessings of liberty to ourselves and our posterity through the election, at all levels of government, of Constitution Party candidates who will uphold the principles of the Declaration of Independence, the Constitution of the United States, and the Bill of Rights. It is our goal to limit the federal government to its delegated, enumerated, Constitutional functions.
(Continued from Facebook) What should we make of all this? The first thing the raid tells us is that the FBI, the DOJ, and the Biden Administration, in general, are liars who can't even keep their lies straight between them. They will only admit the truth under extreme duress and when all the lies have …
(continued from Facebook) The development of national political parties toward the end of the 18th century provided the new system with its first major challenge. Informal congressional caucuses, organized along party lines, selected presidential nominees. Electors, chosen by state legislatures mostly on the basis of partisan inclination, were not expected to exercise independent judgment when …
TO:  Constitution Party National Committee Members It was agreed at the recent meeting of the National Executive Committee that our Fall 2022 National Committee Meeting scheduled on September 22-24 will be postponed until after the November election and possibly at a location different than Denver, CO. I hope this change does not cause any inconvenience. …